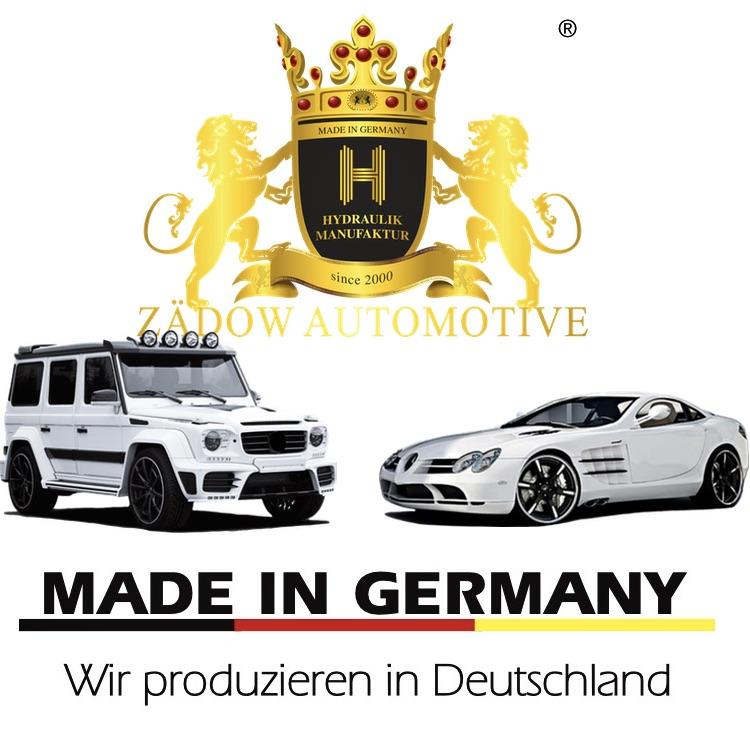 For almost 25 years now, we have been a recognized specialist for the ABC chassis (Active Body Control), MBC chassis (Magic Body Control), and of course for other chassis as well. Our specialties are the S-Class W108, W109, W116, W126, W140, W220, W221, W222, the S-Class Coupe W111, W112, C107, C126, C140, C215, C216, C217 and of course the convertible models such as W111, W112, R107, R129, R230, R231, also all AMG models, especially the V8 55 supercharged and 63 biturbo models. We repair, regenerate and produce Airmatic and ABC / MBC / ACS hydraulic chassis parts in our own hydraulic factory.
We produce hydraulic lines, hydraulic hoses up to ABC hydraulic pumps and much more. We also repair and regenerate engines and transmissions, in particular all V8 and V12 engines as well as all classic car engines from Mercedes-Benz & AMG. On 1000 m2 of tiled workshop space, we take care of the professional removal and installation of your components.
Our online shop abcteile24.de
Our online shop offers you the opportunity to order directly from us on site. After removal, the defective spare parts can be repaired or regenerated by us. Everything from a single source Service, advice, installation and removal and repair of your defective components. Everything we do is 100% handmade by Zädow Automotive and 100% made in Germany.
Search for the right product right away, ideally based on the manufacturer number and the component. Of course, you also have the option of searching using the component menu navigation. If you cannot find what you are looking for or if you need help looking for the right spare part, please contact us.
Tel: 03874/6631930
Fax:
zaedowautomotive@icloud.com