ABC pressure accumulator
There is an ABC pressure accumulator for the front and rear axles. It stores oil at a pressure of over 195 bar. In the return flow it absorbs oil and reduces pressure peaks.
In the steel pressure accumulator, a membrane separates the oil space from the gas space with a volume of gas.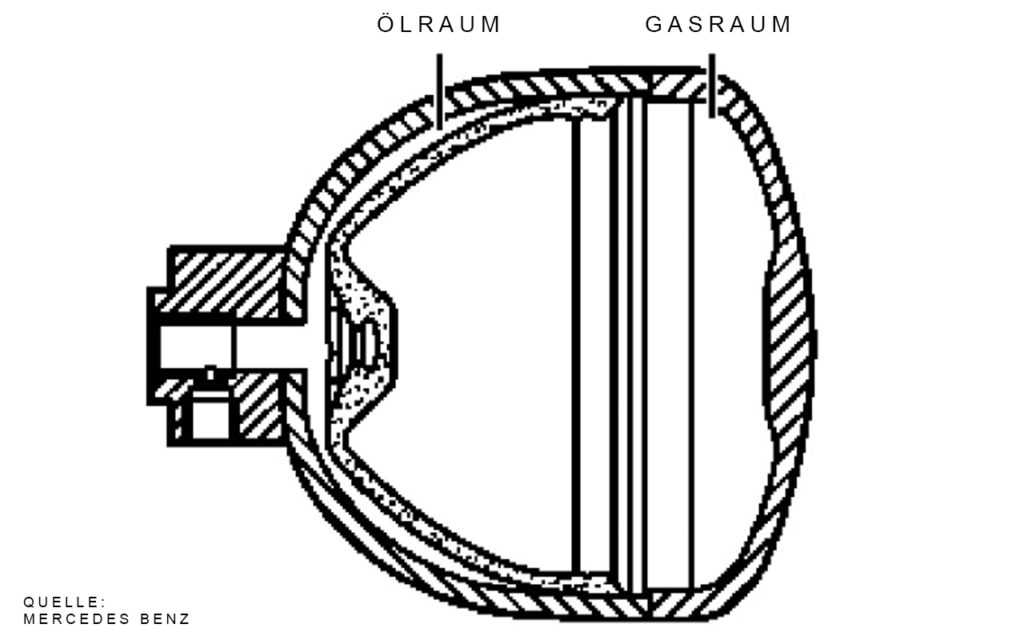 If you have any technical questions, please use the contact form. It is better to ask us once than to place an incorrect order. You can of course also call us between 8.00 a.m. and 16.00 p.m.