ABC pumps
The ABC system works with a hydraulic pressure of over 190 bar, generated by an ABC pump on the left side at the front of the engine. It consists of a radial piston pump and a vane pump. The pump parts / circuits are only separated by a sealing ring. This pump supplies the ABC chassis with the necessary oil pressure.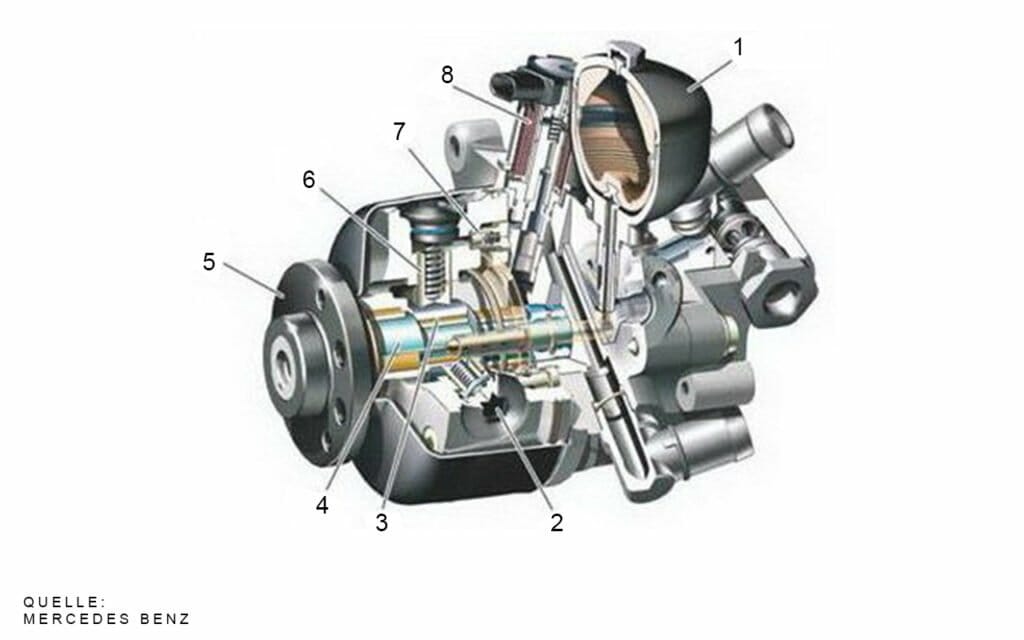 ABC pulsation damper
Locking screw pressure basket
Cam main shaft
Main shaft
Impeller
Working piston with compression spring (28,7 bar per piston)
Valve with microsieve
Suction throttle valve
Here in the online shop you will find repair offers as well as regenerated and repaired pumps, but also new parts in the usual excellent quality from Zädow Automotive.